In its Year of the Professions, Professionals and Professionalism, the Australian Council of Professions was invited to deliver a Professionalism and Ethics Workshop at the Health Informatics and Knowledge Management Conference (HIKM 2021) within the 2021 Australasian Computer Science Week (ASCW).
With the COVID-19 pandemic causing upsurges and urgencies in collecting and analysing health data, the issue of managing and using this data in a professional and ethical manner arises. It is necessary to both comply with current privacy legislation and to maintain the public's confidence and willingness to provide information. The Workshop explored these questions and posited suitable strategies that support these collection requirements while maintaining ethical and professional standards.
Key discussion points were:
New health data collection requirements due to COVID-19
New types of data collected due to COVID-19
New uses of the collected data
Issues posed by these new requirements, types and uses of health data
Overview of applicable existing legislation and regulations
Overview of applicable ethical and professional best practices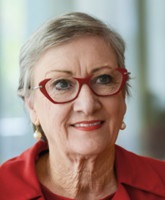 Hosted by the University of Otago, New Zealand, the Workshop was well-attended and the topical discussions were lively and very interactive. The Workshop presenters ACoP President Klaus Veil and ACoP Head of the Professionalism Portfolio Dr Ruth Ferraro outlined a number of practical ethical problem situations and answered the many questions from the audience.
Workshop details are at www.ACSW.org.au/events/2021-hikm-practical-ethical-and-professional-considerations-in-health-data-analytics-tutorial.
For access to the recording of the Workshop, please contact us on 1300 664 587 or at CEO@Professions.org.au.