The Australian Council of Professions has formalised its collaboration with Believe:neuroDIVERSITY (B:nD), a non-profit organisation whose mission is to highlight the strengths of neurodiversity in order to improve the outcomes of neurodivergent people within Australia.
Originally inspired by Harvey Blume's 1998 comment in The Atlantic that "Neurodiversity may be every bit as crucial for the human race as biodiversity is for life in general. Who can say what form of wiring will prove best at any given moment?", this collaboration follows our 'Neurodiversity in the Professions' panel discussion on 21 September 2021. Hosted by our Diversity, Culture and Inclusion portfolio, the expert panel explored neurodiversity issues through varied perspectives examining the barriers neurodivergent individuals face in employment whilst highlighting the opportunities that neurodiversity can address in today's professional skills shortage and talent scarcity crises. Much of the discussion also noted how under-researched neurodiversity is across the employment and professional landscape.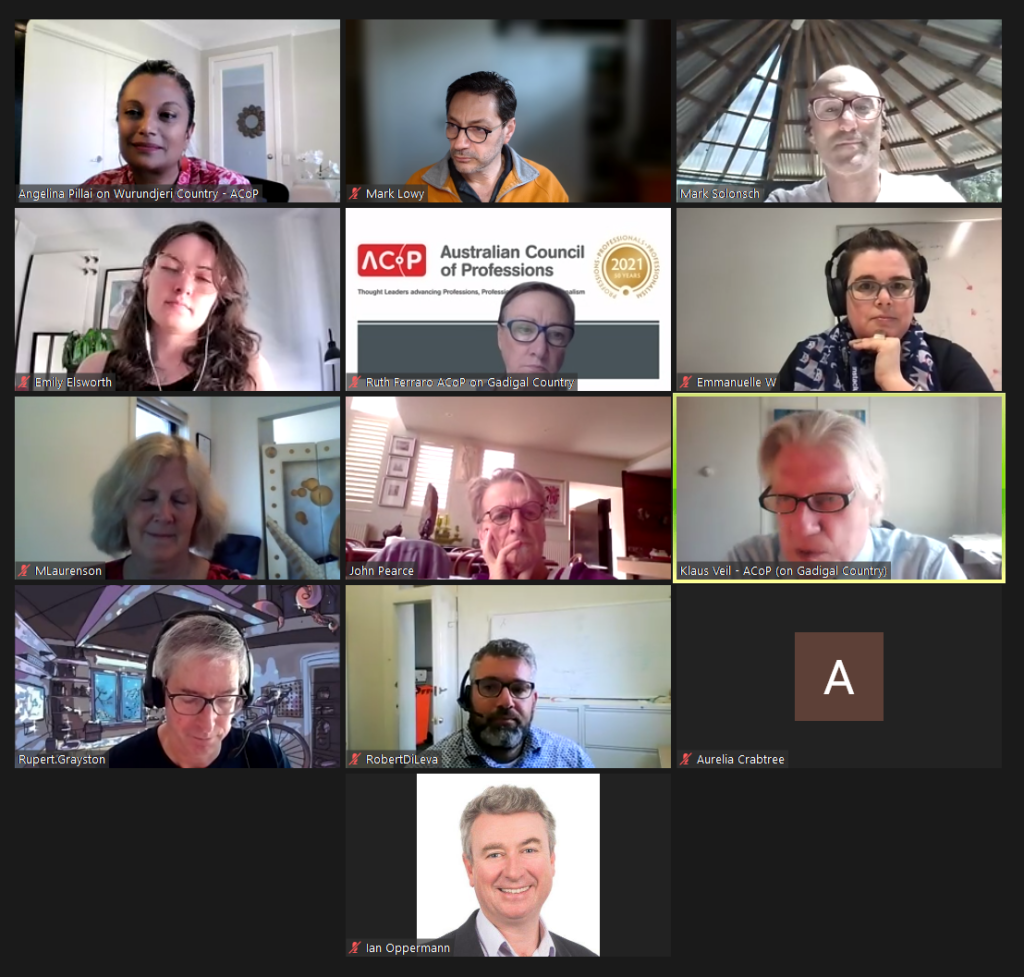 The virtual signing of a Memorandum of Understanding (MOU) was attended by many of our Member Organisations and saw the Presidents of both ACoP and B:nD commit to this collaboration.
Mark Solonsch, President of B:nD, explains that "Neurodiversity is about differences, not disabilities, and neurodivergent staff have tremendous strengths that they offer. But we need to make accommodations in the workplace to recognise those differences so they don't mask people's neurodivergence. Everyone has the right to bring themselves to work; and workplaces need to create a culturally safe and conducive environment to do this". With limited research in the area of neurodiversity across professional environments, ACoP and B:nD have now joined forces to address this challenge.
ACoP's President Klaus Veil points out that "Data is critical in establishing and enabling professional associations and employers towork towards more inclusive and safe workplaces for neurodiverse individuals and the important contributions they make across professions".
The MOU covers collaborative activities such as a neurodiversity index project, commissioned research, joint public communications and other activities of mutual benefit.
As Klaus Veil observes, "These are all important aspects if we aim to continue to enhance the culture of professionalism across our work environments".