ACoP was invited to present at the 2021 Annual Conference of the English Language Teachers organisation NEAS on the profession's journey to trust and professionalism.
Trust in and regard for teachers as professionals is high but differs across countries and cultures. Teachers of non-English speaking background students are privileged to join doctors and scientists as the third-most-trusted profession. Titled "Teachers of Speakers of Languages other than English – a Journey to Trust and Professionalism", the presentation will reflect on how the unique professional journeys of leaders, teachers, practitioners, professionals and students nurture, maintain and merit this privileged position with the speakers taking ACoP's vantage point and remit of advancing Professions, Professionals and Professionalism.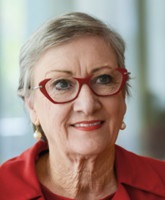 From a perspective of transformation stimulated by intercultural exchange, ACoP's Head of Professionalism Dr Ruth Ferraro will speak to her personal observations of her own journey towards trust and professionalism and the transformation that she pinpoints as her 'brightest' enlightenment through research on professionals and professionalism.
ACoP President A/Prof Klaus Veil will contribute his remarks from the viewpoint of an organisation celebrating its half-a-century anniversary by designating 2021 as the Year of the Professions. Professionals and Professionalism and tasked by its member associations to enhance community confidence in the Professions, Professionals and Professionalism and guide a transformation whose time has come towards science- and evidence-based policy-making.
Presentation details are at https://NEAS.org.au/conference-event/teachers-of-speakers-of-languages-other-than-english-a-journey-to-trust-and-professionalism/.

For access to the recording of the Presentation, please contact us on 1300 664 587 or at CEO@Professions.org.au.